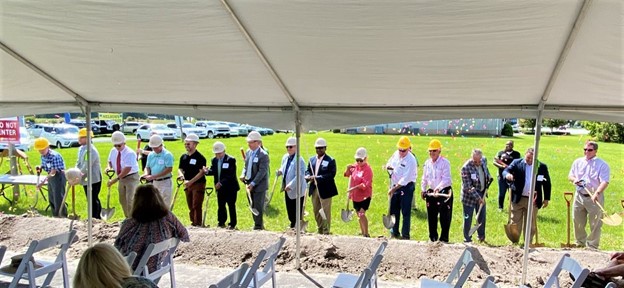 Craven County ABC #4 Store and Warehouse
July 25, 2022
On Tuesday, July 25, 2022, The Town of Bridgeton celebrated the groundbreaking of the new Craven County ABC #4 Store and Warehouse. The project will consist of a 12,200-square-foot warehouse and a 4,600-square-foot ABC Retail Store.
The new Retail Store will have a large sales floor area along with a tasting bar. The Warehouse will have a liquor by the drink staging area and offices and board room on the second floor.
This project will start in late August and be completed in the Fall of 2023.