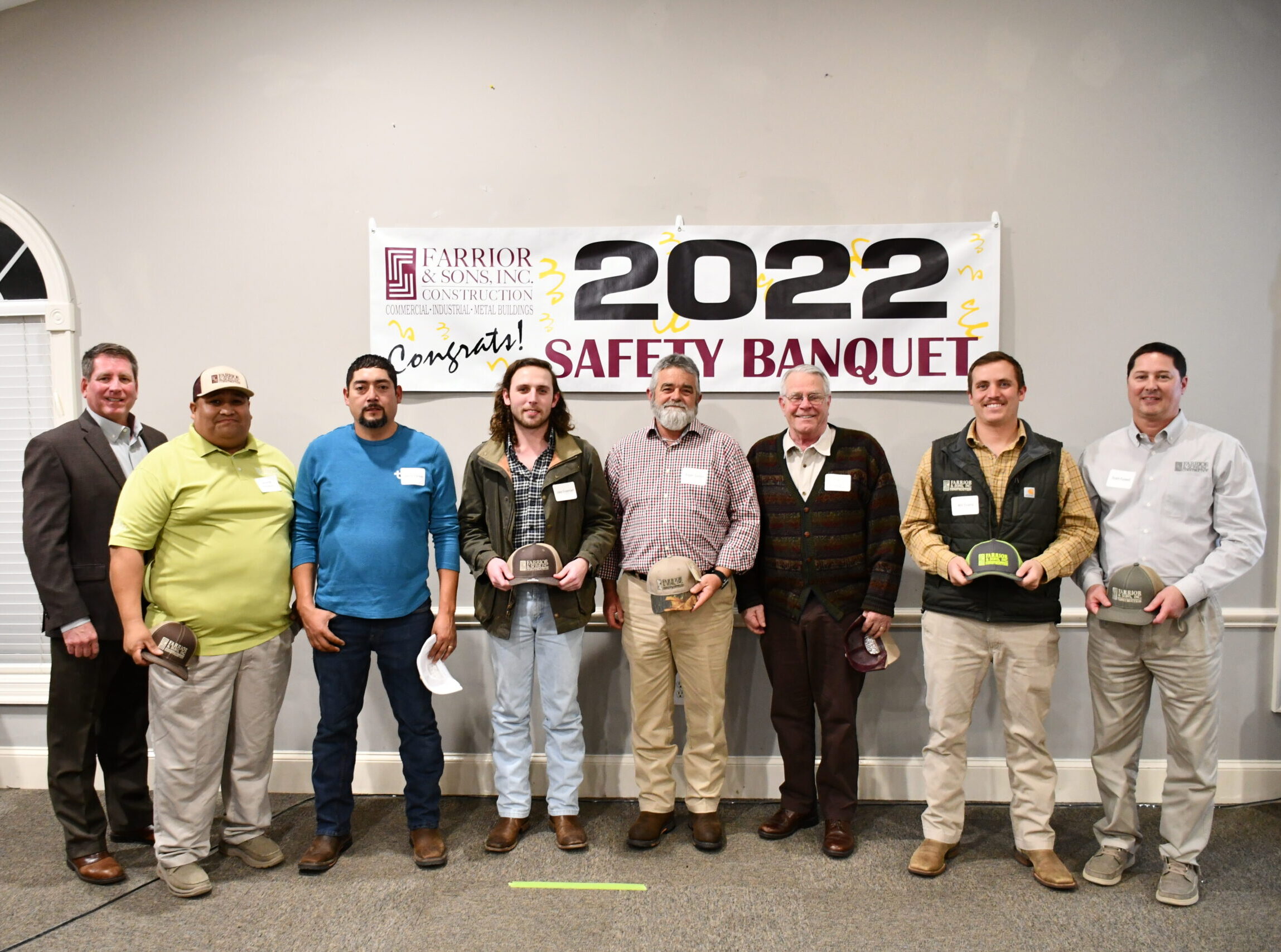 Every Farrior & Sons employee takes ownership of safety and the safety program. This is reflected in the 17 year stretch from 2004-2020 our employees went without a lost-time incident. That includes a 10 year stretch from 2010-2019 without a recordable either.  That 17 year time period represented a total of over 1,000,000 man hours worked without a lost time accident. Safety is imbedded in the Farrior & Sons' daily culture. We have currently worked over 30,000 man hours without an accident.
Safety Mission Statement: "To provide a safe working environment for all our employees, subcontractors, and visitors. To promote safety awareness and to prevent all accidents."
Company Safety Slogan: "Safety Rules are our Best Tools"
The Safety Committee consists of members from all employment levels including the company president. Safety starts at the top. This is something that we strongly believe in at Farrior & Sons. This concept has proven itself over and over again.
The safety committee meets regularly to discuss ways to improve our safety program. The primary goal is to prevent all accidents. We accomplish this through regular communication and education of all our employees. The Safety Committee reviews and updates our safety policies, completes accident investigation reviews, and works with our subcontractors to improve their safety programs as well. The importance of the right safety attitude is reinforced on a daily basis.
Each year we hold a Safety Banquet for our employees and their spouses. This banquet is held to celebrate our safety accomplishments as team as well as individually. At this banquet we give out prizes and safety awards to employees who have practiced safety throughout the year. This event is a great way for us to say thank you to our employees each year.
Our 2022 company wide Safety Goals are as follows: No accidents on the job, in vehicles or away from the job, Increase awareness of hand safety, Encourage all employees to speak up against unsafe practices, Discourage the use of electronics while working, Heighten awareness of potential job site hazards, and Work 1 year without a lost time/recordable accident.