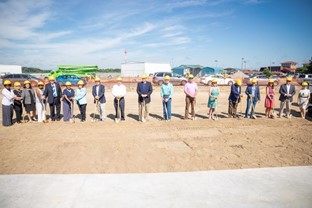 PGV Airport
June 30, 2022
On June 30, 2022, we celebrated the groundbreaking of the Pitt-Greenville Airport Hangars 27-31.  This job is located to the left of the main entrance at PGV Airport.
This job will consist of four (4) 13,000-square-foot hangars and one (1) 6,000-square-foot hangar. These airport owned hangars will be used for storage of private jets.
This project was assigned February 2022 and planned to be completed in the first quarter of 2023.