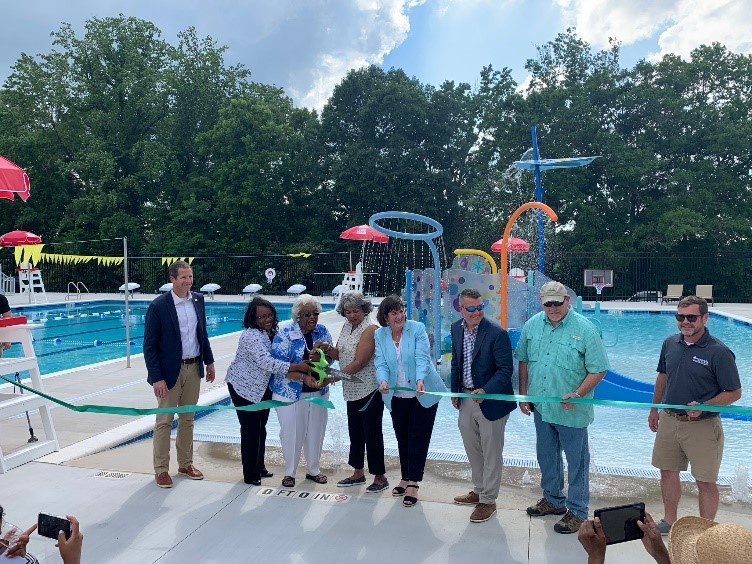 Greenville Outdoor Aquatic Center
June 3, 2022
On Friday June 3, 2022, The City of Greenville had a ribbon cutting for the new Greenville Aquatic Center.
The 165,000-gallon pool has six competition-style lap lanes and a 16-foot-high slide.  There is a 4,000 square foot bath house as well.
This project started May 2021 and ended June 2022.